See and Achieve.
As a reflexologist I am often approached by clients who are hoping to achieve something; improved sleep, reduced stress, fertility help, a worry free birth, fewer migraines and so on.
As a reflexologist I am also sometimes the 'last resort'. Clients have tried their GP, taken up some form of exercise or other, worked on their diet etc so what else can they do?
The following quote by Richard Bach makes a very powerful point:
"To Bring Anything Into Your Life, Imagine That It's Already There."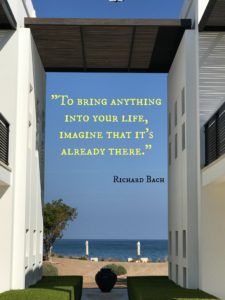 During reflexology clients generally fall into a deep sense of relaxation but before they do we talk about what they are hoping to achieve, not just from that particular treatment but in general.
By asking a few basic questions I encourage my clients to visualise what they are aiming for. I then encourage them to think what the changes they are trying to make may actually look like in their day to day lives. For example, improved sleep could enable them to get up earlier, have more energy, feel more positive about themselves and perhaps get that well deserved promotion at work.
For some Mums the fear of giving birth can, in some cases, lead to them subconsciously sending messages to their body and baby that they aren't ready yet. As a result their baby stays put where they are warm and cosy. By helping them to visualise holding their baby in their arms it can help the mind and body come to terms with each other and enable nature to take its course.
So, while I'm working away on the face or feet, helping the body focus, so my clients are helping themselves to take another step closer to their goal.
If you feel this may be something you would like to explore further do please get in touch. I have worked with clients for a number of reasons both emotional and physical and would be very happy to discuss any queries you might have.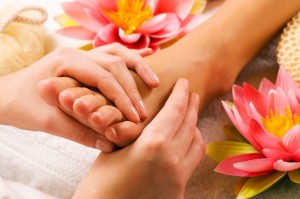 Complete Reflexology
07768 644643
claire@completereflexology.com